ENTERTAINING INNOVATION SPEAKER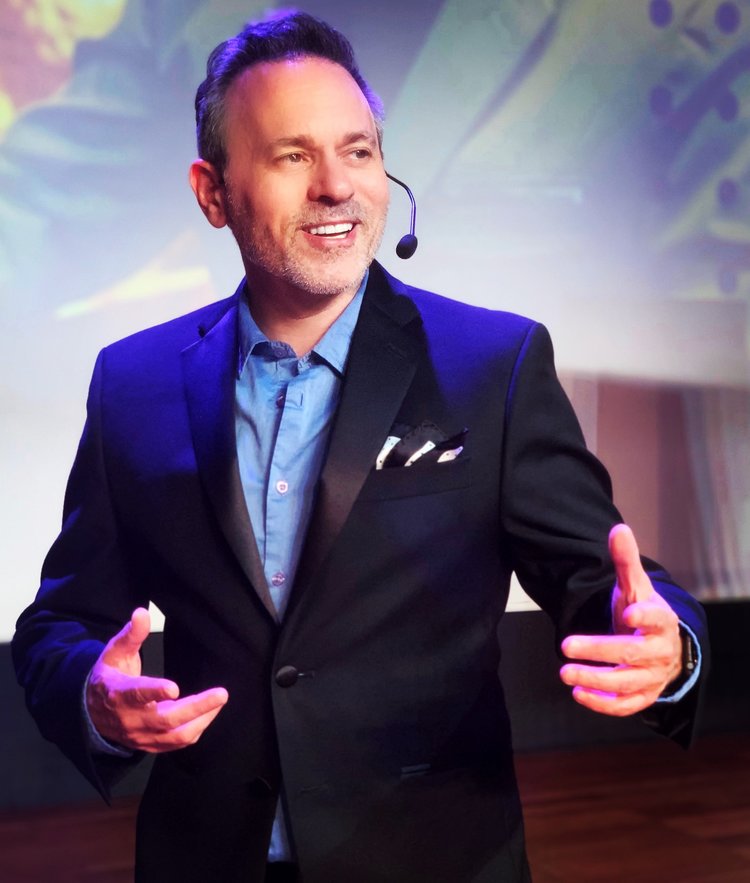 JOSHUA SETH is a world touring psychological illusionist, motivational speaker, best-selling author, & celebrity voice actor.
He's the author of the best-selling book, Finding Focus In A Changing World: How To Make The Impossible Possible By Thinking Differently, which is the basis for his popular keynote speech on creativity, innovation, and the mind. He's presented at Harvard, Stanford, Oxford, and some of the world's most innovative companies such as Pfizer, Uber, Deloitte, and Disney.
As an actor, Joshua has lent his voice to some of the most popular anime characters of all time and can be heard on nearly 100 animated TV shows and Movies.
Millions of kids grew up listening to Joshua's comedic voice as Tai on Digimon, Tetsuo in Akira, and various voices in SpongeBob SquarePants. (Joshua on IMDB)
And as a world-touring psychological illusionist, he's performed live in over 40 countries and had 5 TV specials in South Korea and Japan. Joshua lives in sunny Florida and loves being a dad.
THE PERFECT WAY TO OPEN OR CLOSE YOUR CONFERENCE WITH ENERGY AND TEAM BUILDING AUDIENCE ENGAGEMENT
Wake up your audience with this thought provoking, interactive, entertaining opening keynote experience.
Joshua Seth is a world touring psychological illusionist, celebrity voice actor on nearly 100 animated TV series and Movies, and author of the best-selling book "Finding Focus In A Changing World: How To Make the Impossible Possible by Thinking Differently".
In this dynamic opening keynote experience, Joshua Seth shares the secrets to creative problem solving through innovative thinking as a collaborative team.
Joshua uses mind-blowing, interactive thought experiments to demonstrate the key principles that allow us to think differently, collaborate creatively & achieve the impossible. He promotes change by showing audience members how to unleash the potential of their own creativity, so they can innovate successfully in a rapidly changing world.
"Joshua Seth just presented at our Global Summit. It was phenomenal. Really resonated with the audience."

— UBER

"Joshua was an absolute pleasure to work with from start to finish. By getting to know the audience, Joshua was able to tailor his presentation to set the perfect tone for our Innovation Summit. He inspired creativity and imagination, shared practical business advice, and made the meeting so much fun. Truly magical!"

— DELOITTE
PROGRAMS
KEYNOTE
CREATIVE INNOVATION: THE MAGIC OF THINKING DIFFERENTLY
A high-energy motivational keynote that gets everyone inspired, engaged, and committed to making and creating connections to one another. In this unforgettable presentation, Joshua uses interactive psychological illusions as metaphors to demonstrate the principles that allow us to think differently, collaborate creatively, and achieve the impossible. As Joshua says, "when we all put our minds together and creatively innovate, we can make the impossible possible".
KEY TAKEAWAYS
How to Become More Creatively Innovative
How to Get Inside the Mind of Your Customer
How to Survive and Thrive in A Changing World
Why Making More Connections Creates More Opportunities
The Nobel Prize Winning Secret that Can Give You The Edge
The Magic of Teamwork – Performing as A Collaborative Dream Team
BREAKOUT
FINDING FOCUS IN A CHANGING WORLD: HOW TO DOUBLE YOUR PRODUCTIVITY IN HALF THE TIME
Discover how to go from overworked and overwhelmed to energized and productive by programming your mind to lock in and focus. Work smarter, not harder, and achieve more with less time and effort. In this fast-paced, content-rich presentation, best-selling author Joshua Seth "Finding Focus In A Changing World" shows you a step-by-step system for mastering your morning routine, maximizing your productivity throughout the day, and attaining Inbox Zero in under an hour. This could be the most productive session you attend all day.
KEY TAKEAWAYS
How To Leverage Technology To Achieve More by Doing Less
How to Master Your Morning and Overcome Information Overwhelm
How to Get Your Email to Inbox Zero (and stay there!)
Practice makes Permanent – the Principle of "Perfectionism"
How to Save 10 hours a week and Create Work/Life Balance
HEADLINE SHOW or EMCEE
PSYCHOLOGICAL ILLUSIONS
A highly interactive, genuinely amazing show that will be the highlight of your company event. Perfect for awards banquets and conference kick-offs. Minds are read, predictions come true, and your imagination is inspired in this one of a kind laugh-filled comedy mindreading show.
"If you're looking for a "wow" experience, you need to book Joshua – you will not be disappointed!

— Hospitality Solutions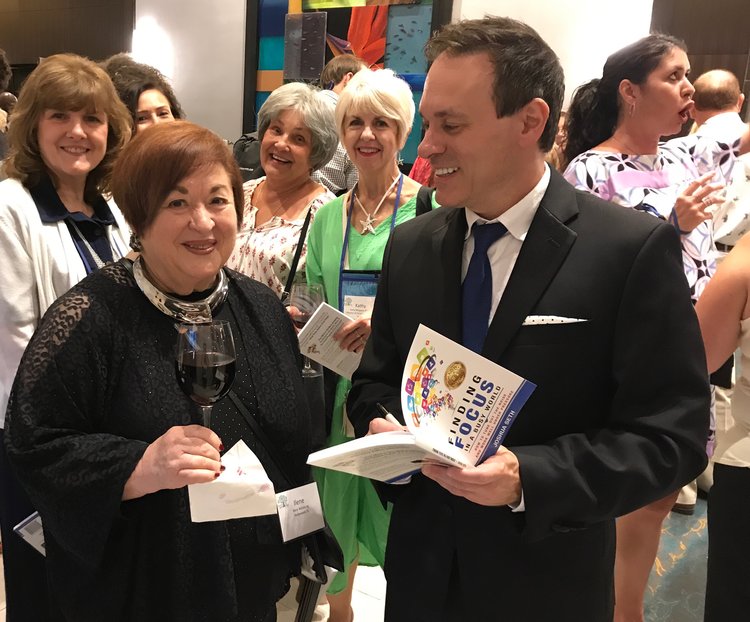 BESTSELLING AUTHOR
The Secrets to Making The Impossible Possible
In his bestselling business skills book Finding Focus In A Changing World, Joshua Seth reveals how to rewire your brain to find focus, become more creative and productive, and make the impossible possible.
We're all under more pressure now than ever before, inundated with a constant stream of information, interruptions, and disruptions.
It's more important now than ever to know how to focus on what's important so you can succeed in a rapidly changing world.
This book is an owner's manual for your mind.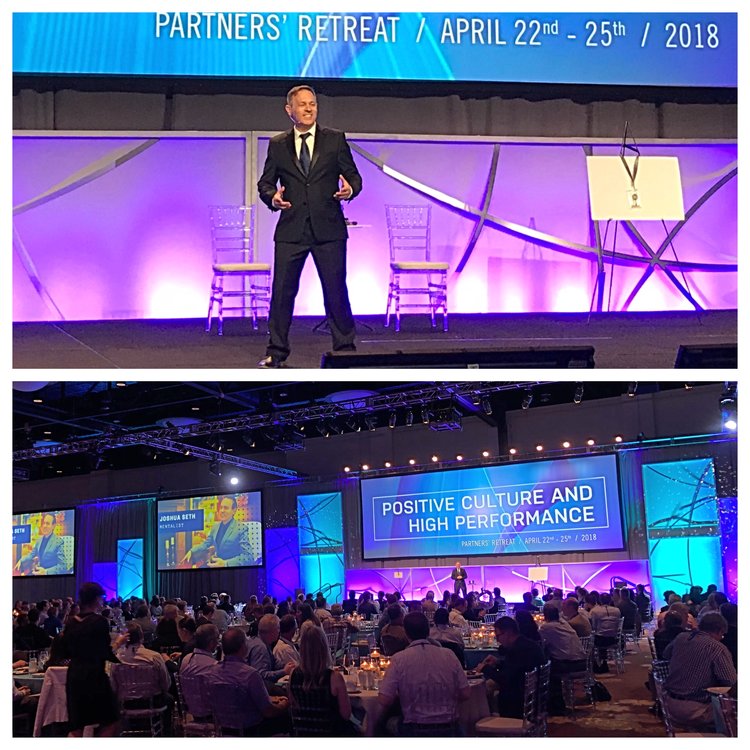 Clients Include: